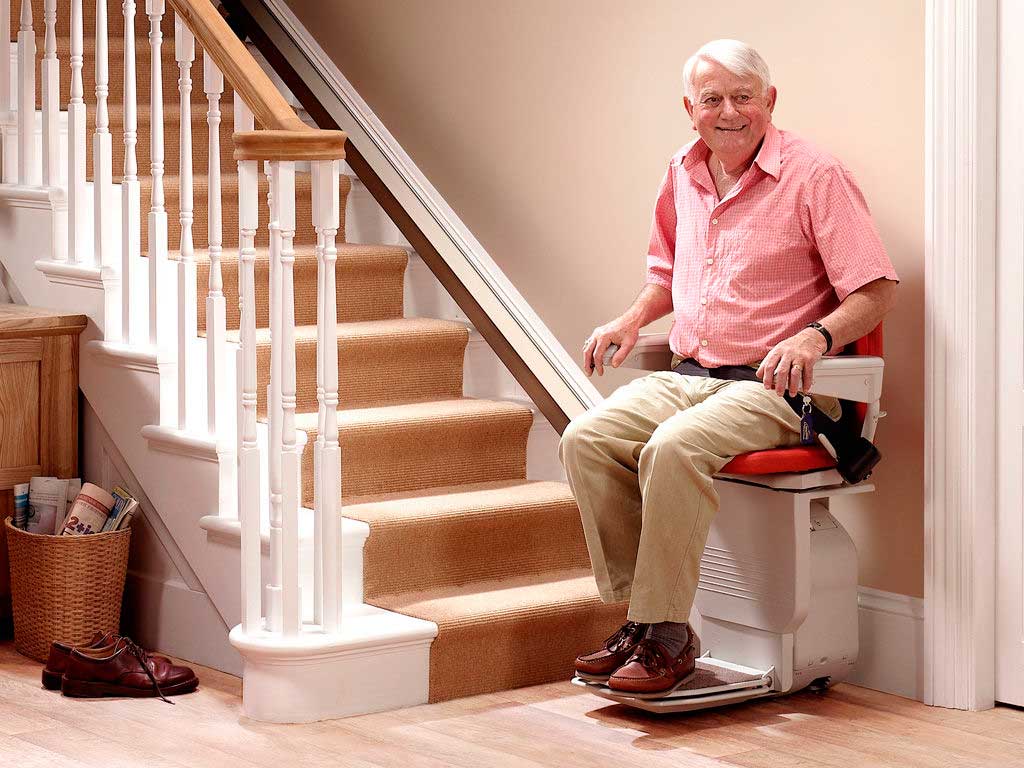 Quality Stair lift Installation & Service in Mitchellville MD featuring BRUNO and Harmar Stairlifts.
O'Neill Stairlifts wants to be your first choice for stair lift installation and service in Mitchellville.  For over 30 years, O'Neill Stairlifts has exclusively sold this type of equipment and installed it according to the safety standards for elevators. Mitchellville residents can benefit from an experienced, reliable local MD stairlift dealer to assist them in choosing the best fit and best value stair lift model for individual needs and stair space. O'Neill's quality local support brings you safe, industry trained installation and service at your doorstep.
Serving Mitchellville MD, O'Neill Stairlifts sells, installs and services chair and standing stair lifts in Prince Georges County, MD.
Call 301-871-0700 today for a FREE in Home Consultation.
We offer the following Bruno and Harmar Stairlift models in Mitchellville Maryland to best fit your home and budget. Please see specific product and download details below or simply call now and set up and appointment for a quote and to answer all of your questions in the comfort of your home. 301-871-0700
Interior straight models available in Mitchellville, Maryland
Outdoor Stairlifts available in Mitchellville, Maryland