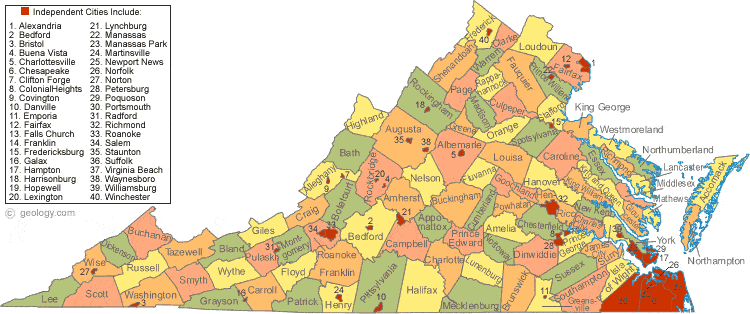 O'Neill Stairlifts offers BRUNO and Harmar Stairlifts for Indoor and Outdoor use in Straight and Curved models throughout Northern Virginia.
O'Neill Stairlifts wants to be your first choice for stair lift installation and service throughout Northern Virginia.  More important than shopping for which model, is choosing a quality vendor like us. For over 20 years we have only sold this type of equipment and installed it according to the safety standards for elevators. Direct sellers might suggest buying a stairlift for your Northern Virginia home is like buying a home computer and just plugging it in with effortless installation. Others claiming installation send inexperienced installers from afar and try to service you from a hundred or a thousand miles away. But people in Northern Virginia need an experienced, reliable local VA dealer to assist them in choosing the best fit and best value stair lift model for individual needs and stair space. O'Neill's quality local support brings you safe, industry trained installation and service at your doorstep.
Based in Sthe DMV area, O'Neill Stairlifts sells, installs and services stairlifts in Fairfax County, Loudoun County, Fauquier County and Prince William County, VA.
Call today for a FREE in Home Consultation 301-871-0700 and benefit from our 30 years of reliable and quality service
O'Neill Stairlifts offers High Quality Bruno and Harmar Stairlifts in Northern Virginia.
We offer the following Stairlift models in Northern VA to best fit your home and budget. Please see specific product and download details below or simply call now and set up and appointment for a quote and to answer all of your questions in the comfort of your home. 301-871-0700
Interior straight models available in Northern Virginia
Outdoor Stairlifts available in Northern Virginia