O'Neill Stairlifts is a full service dealer. In today's discount economy, we wish to provide the best price and value on the product. Equally if not more important is the quality and reliability of the dealer to respond now and in the future:
Be on call to help when someone is reliant upon the stairlift
Provide the best initial installation and timely service if needed from your area
Bring a vast supply of product knowledge and installation expertise on stairlift, wheel chair lift and residential elevator to you
This carries a large responsibility on our part, when called upon to assist a family, far beyond being the cheapest supplier of equipment to you.
What We Do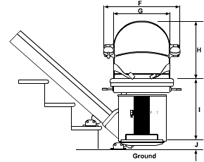 Our service begins with your home visit.
This is the first step in assessing the home environment and learning more about your specific residential
stairlifts needs and physical challenges.
 
Stairway characteristics such as: handrails, moldings, landings and hallways are considered in presenting the chair in the safest position for the user and minimizing space for foot traffic.
Our experience has shown that this approach is favored over choosing a model of stairlift first. Every person, home and stairlift is different. Viewing the whole process ensures the best stairlift model is chosen and properly installed. Our long history of association with best stairlift manufacturers can provide the exact solution you are looking for.
Installation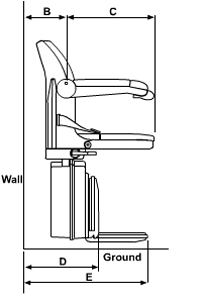 With O'Neill Stairlifts , every stairlift installation is unique and is carefully custom fit for a person's height and weight.
Seat height in relation to the floor is determined to facilitate standing and sitting with the greatest ease and security.
The stairlift is installed directly to the stairs. There is no attachment to the wall. All stairlifts are installed this way.
The span of stairs in conjunction with the top and bottom
landing allow for a very safe, solid and secure mounting that
is easily removable should the need arise.